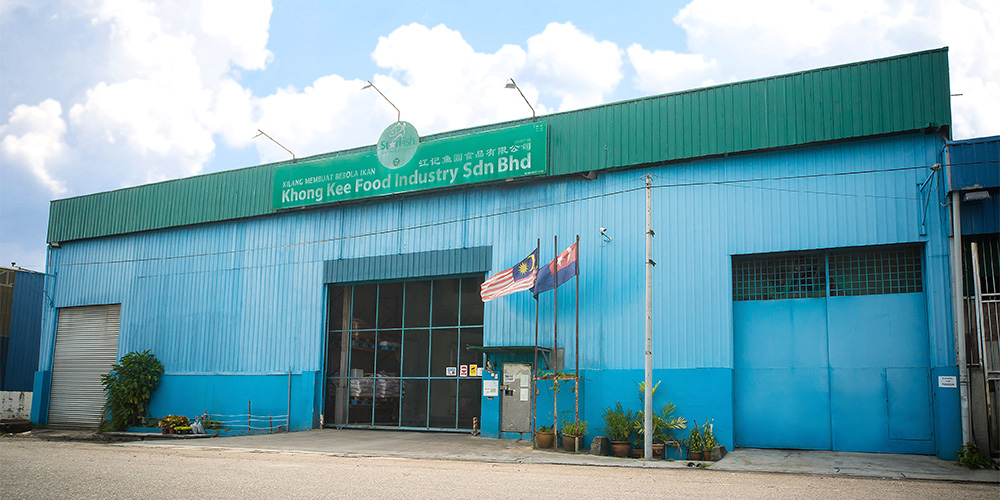 KHONG KEE FOOD INDUSTRY SDN BHD
Khong Kee Food Industry Sdn Bhd was incorporated in year 1986 in Johor, Malaysia. At the very beginning, we focused on producing fish processed products such as fish ball, fish cake and etc. Fish is well-known as high nutritious food ingredient. Hence, we process it with advanced technology to preserve the nutrition contained, and create distinct texture and presentation to our valued customers.

As time goes by, the demands on chicken and seafood products in the market have gradually increased. In order to fulfil customer's demand, we improve our production mechanics. With the efforts made by our R&D team, we have successfully created a wide range of great products and constantly receive notable responses on the quality of products launched.

Today, "Starfish", our home brand, which is well-recognized in the community, owns more than 80 products comprises of fish, seafood, chicken and local value added product. Beside this, we also provide OEM service for our customers. Not only Malaysia, we also serve our valued customers who are from Indonesia, Singapore, Hong Kong, Vietnam, Australia and New Zealand. In line with ISO9001 Standard, our production plant is certified by HALAL by JAKIM Malaysia and MESTI by Ministry of Health Malaysia.